[Asia Fluid Network News] Sanlian Pump Group is a key backbone enterprises in China's pump industry, and Zeus Pump Co., Ltd. is a production, manufacture and sale of professional pump manufacturers. Triple pumps and Zeus pumps have production of self-priming pump, so Xiaobian sorted out the characteristics of the self-priming pump they produced for everyone today to look at it. Zeus FSZ corrosion-resistant self-priming pump FSZ corrosion-resistant self-priming pump is a corrosion-resistant steel lined plastic self-priming centrifugal pump, the flow of parts of materials are polypropylene (PP), polyvinylidene fluoride (F2) High molecular weight polyethylene (UHMWPE) and so on. The pump can be used to suck up to a temperature of 80 ℃ corrosive serum, FSZ-K-type pump can be absorbed solids content of 15% (volume ratio) of the slurry. This series of pumps and other similar anti-corrosion self-priming pump compared to the obvious advantages: First, the use does not fall off, no deformation, no cracking plastic lining proprietary technology, can make the lining firmly anchored in the pump steel shell, It is a better quality advantage than other plastic-lined self-priming pumps. Second, compared with other all-plastic self-priming pump, it has excellent heat deformation resistance. When the pump runs at a certain temperature, the pump cavity will not be deformed like the plastic self-priming pump, which will cause malfunction. Zeus pump FZB (L) anti-corrosion self-priming pump FZB (L) anti-corrosion self-priming pump is a steel-lined fluorine plastic structure of the small self-priming pump, has excellent corrosion resistance and self-priming performance. Applicable to absorb the full concentration of sulfuric acid, hydrochloric acid, nitric acid and strong oxidizing strong corrosive media. Typical examples of jobs are as follows: 1. A storage tank sucked into the metering tank. 2. Unloading, unloading and so on. Shanghai triple pumps home automatic self-priming pump uses: 1, automatic water supply pipe without overhead tanks, pressurized directly to the whole building water supply, and the pressure stability. More suitable for water pressure on the lack of pressure on the water heater pipelines, water supply will not be hot and cold, water can be fed to more households. Shanghai triple pump JET jet pump main application areas: Widely used in industrial and mining enterprises, high-rise residential high-pressure water supply and washing, garden sprinkler irrigation, fountains and other occasions. Shanghai Sanlian pump stainless steel self-priming pump main application areas: SFB and SFBX stainless steel corrosion-resistant centrifugal pump can be transported temperature is not higher than 90 ℃ (direct connection) or no higher than 105 ℃ (with bearing bracket), with or Not included) Soft fine particles or fibers with corrosive or hygienic requirements, SFBX stainless steel corrosion-resistant since the Shanghai triple pump direct stainless steel self-priming pump main application areas: mainly used for domestic water, well Water, tap water pressure, pastoral irrigation, farmland irrigation and drainage, greenhouses and other places for water supply. Shanghai Sanlian pump plastic direct-coupled self-priming pump main application areas: mainly used to transport acid, alkali, salt and other corrosive liquids, but may not be used to transport a number of chemicals on the ABS plastic significant role, such as aromatic hydrocarbons, aliphatic hydrocarbons Halogen derivatives, ketones and concentrated acid base. Shanghai Sanlian pump ZXL direct-coupled self-priming pump main application areas: ZXL direct-connected self-priming pump for industrial and urban water supply and drainage, environmental protection, construction, fire protection, chemical, pharmaceutical, dye, printing and dyeing, brewing, electricity, electroplating, Paper, mining and washing, equipment cooling and so on. The use of medium temperature does not exceed 80 ℃, viscosity ≤ 100 PCT, solid content up to Shanghai triple pump magnetic self-priming pump main application areas: ZCQ self-priming magnetic pump compact structure, small size, low noise, running Reliable, easy to use and maintenance. Can be widely used in chemical, pharmaceutical, petroleum, electroplating, food, film, photographic printing and dyeing, scientific research institutions, national defense and other units pumping acid, lye, oil, precious rare Shanghai triple pump ZW sewage pump main application areas: ZW The series of non-clogging sewage pump is suitable for the discharge of serious polluting wastewater from factories and factories, the sewage discharge station of the main house, the water supply system of urban sewage treatment plant, the drainage station of civil air defense system, the water supply equipment of waterworks, the sewage discharge of hospitals and hotels, Municipal engineering construction site, supporting mine with Shanghai triple pump gasoline engine self-priming pump Shanghai triple pump WFB seal-free self-priming pump main applications: WFB seal-free self-priming pump is widely used in electronics, electricity, chemicals, metallurgy, medicine , Food, fire protection, environmental protection, electroplating, water purification, municipal, defense, textile, mining, construction and other industries, this product has high efficiency and energy saving, unique structure and other functions.
We can produce the lower-temperature steel pipe according to the ASTM A333 and ASME SA333 standards, and the and the production diameter from 8" to 48" in OD and wall thickness from 9.53 mm up to 140mm. We have been sold the GR.6 steel pipe about 20000 tons to date and the property of -45℃ impact value is about 100J, better than the standard`s requirements.
Yangzhou Chengde has the full capability to do every test in-house, from mechanical testing, chemical analysis, PMI, UT/Hydrotest etc. Chengde`s lab is qualified to ISO 17025 and CNAS standard, being proven the repeatability of accurate testings.
Each alloy pipe is subject to PMI before dispatch. The INNOV-X system performs non-destructive chemical analysis via simultaneous detection and quantification of fluorescent x-rays of multiple elements in test sample.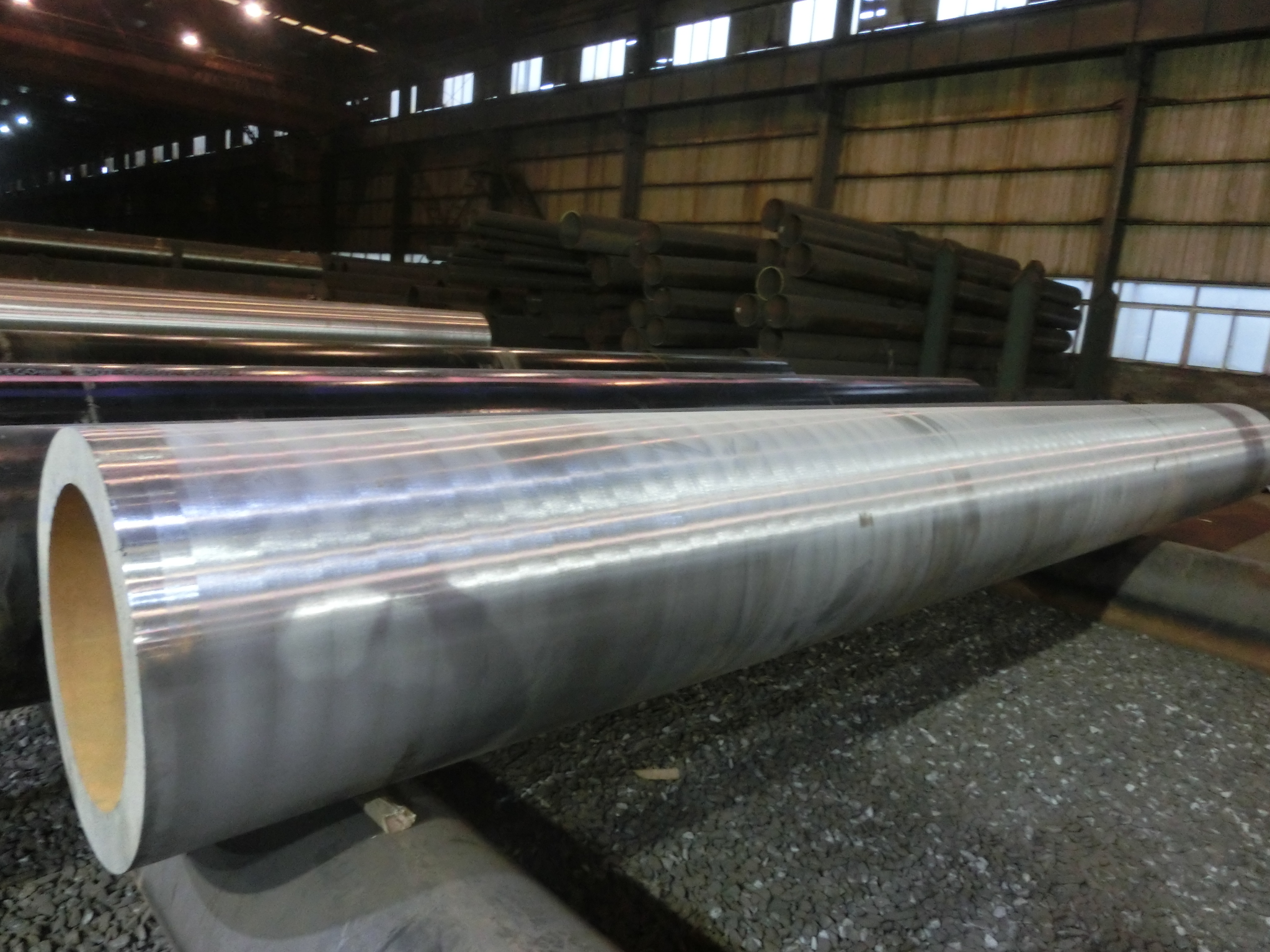 A333 Pipe,Astm A333 Pipe,Astm A333 Tube,Gr 6 Pipe
YANGZHOU CHENGDE STEEL PIPE CO.,LTD , https://www.chengdepipe.com